WILLISTON US-2
STP M 5500(7)S Williston
RECONSTRUCTION OF THE INTERSECTION AT INDUSTRIAL AVE AND RESURFACING OF US2 IN WILLISTON, BEGINNING AT THE SO. BURLINGTON-WILLISTON T/L AND EXTENDING EASTERLY 1.05 MILES.
The Williston STP M 5500(7)S project is located at the intersection of US Route 2 and Industrial Avenue to improve traffic flow and capacity. The project will consist of full-depth reconstruction of US Route 2 and will be adding an additional left turn lane, to total two, on to Industrial Avenue for Eastbound traffic. From Industrial Avenue, both a designated left and right turn lane will be constructed for turns on to US Route 2. In addition to traffic improvements, sidewalks will be installed on the South side of US Route 2 and the East side of Industrial Avenue with crosswalks connect both at the intersection. A bus pull-off will constructed for East bound traffic, just east of the intersection.
In addition to roadway reconstruction, the municipal waterline within the project area will be improved.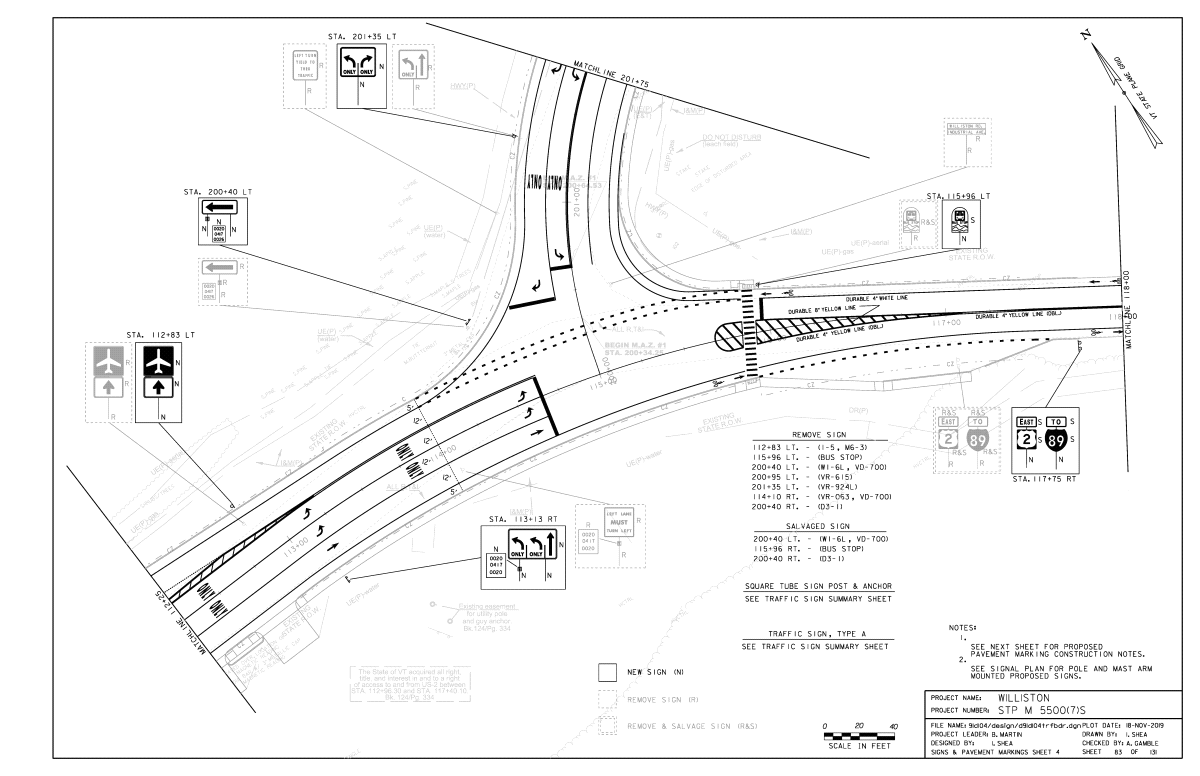 ---
A two-way detour plan has been developed for the reconstruction of the roadway. As the intersection is heavily travelled, night construction will be allowed within certain limits.
---