BERLIN I-89
IM 089-1(62) Berlin
REMOVAL OF LEDGE ALONG I-89 IN BERLIN, BEGINNING AT MM 46.72 AND EXTENDING NORTHERLY 0.32 MILE (EXIT #6 VICINITY), ALONG THE NORTHBOUND LANE. WORK INCLUDES LEDGE SCALING, REMOVAL AND CLEARING.
The Berlin IM 089-1(62) project consists of a 1400 foot ledge face where rock overhangs the roadway, and periodically falls onto the roadway. This rock slope was identified as an "A" cut. "A" ranked slopes represent slopes where rockfall is expected to occur and reach the roadway.

The Berlin IM 089-1(62) project will involve clearing of vegetation from the ledge face and crest of the ledge to aid in prevention of future ledge cut destabilization and prepare the face for blasting and scaling of the face. Blasting planes were selected to tie into the existing 4:1 ledge slope in places.

---
During blasting operations, traffic will be maintained using rolling road blocks. Exit 6 on Northbound will be closed from June 18, 2019 to July 30, 2019.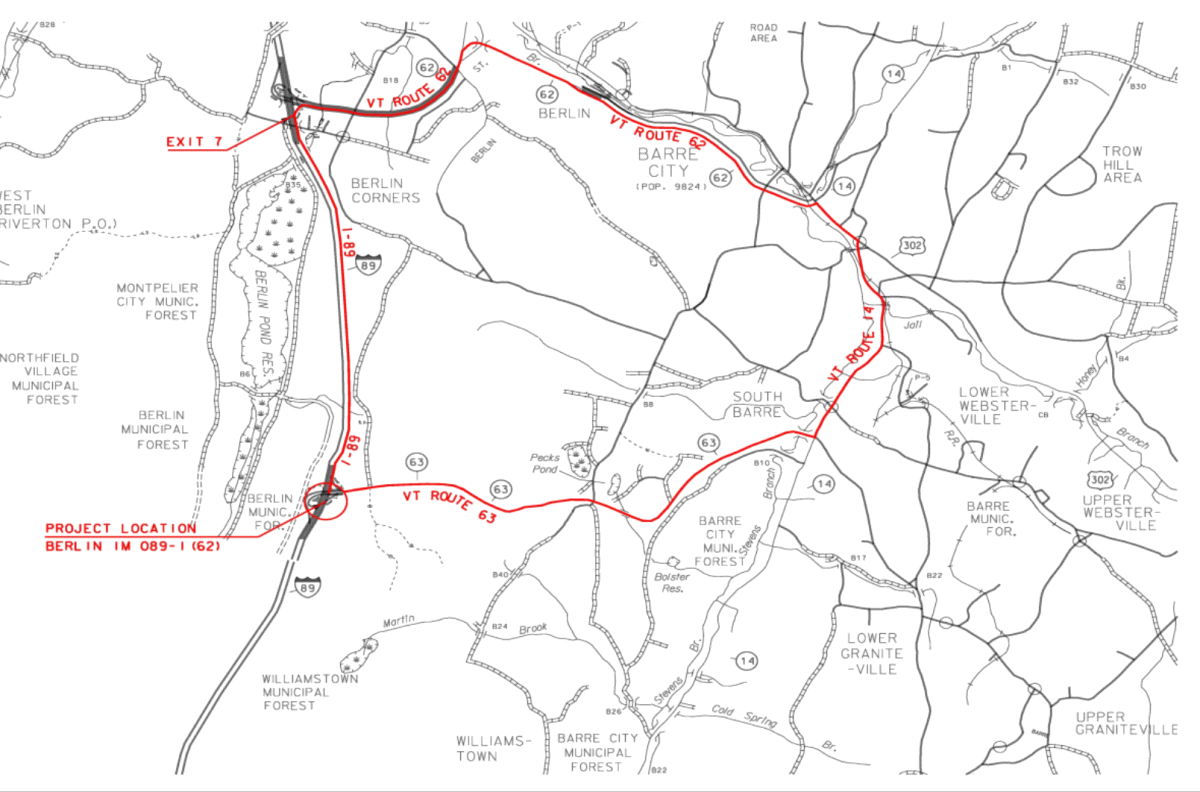 ---